Taking cue from its rivals in the business, Office Depot has come up with its own photo printing shop arm which takes advantage of...
Taking cue from its rivals in the business, Office Depot has come up with its own photo printing shop arm which takes advantage of its many shop branches as pick up locations. Office Depot Photo is a photo printing service and product provider which allows customers to customize their photos by uploading them online and printing them on various platforms and mediums as souvenir items either for keepsakes or as giveaways for any occasion you might be having in mind. Dubbed as LifePics, this service uses Office Depot's stores as physical locations for the pickup of items.
Below are the latest Office Depot photo prices.
Size
Price

Same Day Pickup

4x6 Print
$0.29
5x7 Print
$0.79
6x8 Print
$0.99
8x10 Print
$2.99
11x14 Print
$4.99

Ship to Home or Office

16x20 Poster
$14.99
4x6 Print
$0.29
5x7 Print
$0.79
8x10 Print
$2.99
8x12 Print
$5.99
11x14 Print
$4.99

To Find Office Depot Near You
Products and Services
The top selling items include the most common ones in the photo printing industry: calendars, cards, frames, collages, and the like. These items are usually purchased as gift items for birthdays. Calendars, on the other hand, are popular means of keeping memorable photos in sight and could be customized using the online platform offered by the company. Magazine covers are creative ways of expressing greetings, regardless if they are meant for weddings or any other occasion. Most of these items could be customized online thanks to the many pre-existing templates the company allows its customers to use after uploading their photos.
As far as Office Depot prices are concerned, a 4×6 glossy print starts at $0.30, while a 24×36 glossy poster would cost around $25. Prices are kept low thanks to competition with other known photo printing services such as Costco and Walgreens. To keep up with them, regular promos and features such as same day pickup for many items on their top selling list could be also be availed. If you have no idea where to start, logging in to their website via your own account would be a good way of beginning your very own photo barrage.
Perhaps what makes Office Depot shine is the wider variety of items to choose from. They offer products such as growth charts, which are basically a progress report of your child's growth shown in pictures. They also print photos on non-conventional surfaces such as glass and metal, which makes for unique photo displays in your house or office. You could also choose among key chains, mouse pads, and luggage tags if you are looking for some items that have practical use. You can even buy a blanket with your photo printed on them, as well as various phone and tablet covers.
Why Choose Office Depot Photo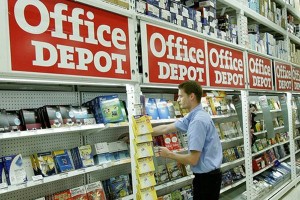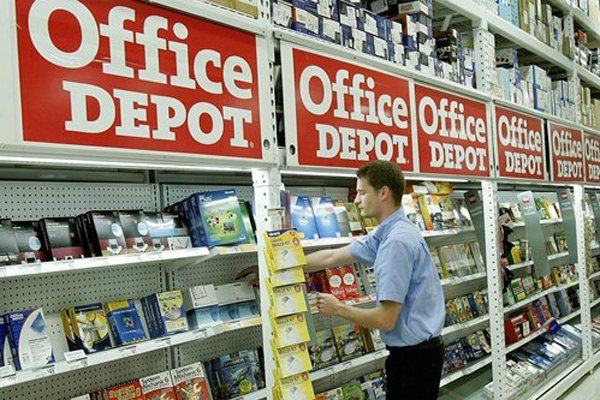 When it comes to competitive advantage, what an establishment could do is drive down their prices and offer better customer service to at least have an edge over its rivals. While Office Depot Photo prices remain competitive, it does not totally rely that. Instead, it gets personal and creative with its products, the most unique ones coming in the form of photos infused into metal plates, photo puzzles, and even jewelry with your photo encrusted on it. Needless to say, this company has found ways to offer something new all the time.
To view more information about Office Depot Photo, visit their website.