Walgreens Photo is one of the newer endeavors of one of the United States' leading drugstore chains. With over 7,500 stores nationwide, Walgreens takes...
Walgreens Photo is one of the newer endeavors of one of the United States' leading drugstore chains. With over 7,500 stores nationwide, Walgreens takes advantage of its wide coverage to come up with pick up services for photo printing products. The company is not the first to do so, and is actually under heavy competition against certain rivals. Even so, its establishment is just a manifestation of the company staying true to the goal it has established back in 1901, which is to provide quality pharmacy, photo, and everyday necessities for the whole country.
Below are the latest Walgreens photo prices.
Size
Price

Prints & Enlargements

4x4
$0.39
4x6 (75 or more)
$0.20
4x6 Wallets
$0.99
5x7
$2.49
8x8
$4.99
8x10
$3.99

Photo Cards & Invitations

4x8 Flat
$0.99
4x8 Flat (set of 20)
$14.99
5x7
$1.49
5x7 (set of 20)
$16.99
5x7 Folded Card
$1.99
5x7 Double-Sided Cardstock
$1.99
5x7 Double-Sided Cardstock (set of 20)
$29.99

Photo Books

8.5x11 Black Linen Cover
$19.99
8.5x11 Black Leather Cover
$29.99
8.5x11 Custom Cover
$29.99

Canvas

11x14
$39.99
12x12
$49.99
16x20
$59.99

Posters

11x14
$10.99
16x20
$15.99
20x30
$23.99
24x36
$29.99

Board Prints

11x14
$14.99
16x20
$24.99
20x30
$34.99

Peel, Stick & Reuse Posters

11x14
$14.99
16x20
$24.99
24x36
$45.99

Banners

2x6
$24.99
2x8
$34.99

Calendars

8.5x11 Wall Calendar
$19.99

To Find Walgreens Near You
Products and Services
When it comes to products and services, Walgreens Photo specializes in photo printing products customized to suit the personal taste of the client. As is common with most other photo printing services, products and services offered would include photo cards which come in different forms and sizes: 4×8, 5×7, folded, collage, note cards, and many more. In addition to this, they also have the other common offerings of a photo print shop such as passport photos ($12 for two 2×2 inch photos), typical printing and photo enlargement prices for which start at $0.30 apiece, and many more. Walgreens Photo prices are on competitive with the rest.
You could also get photo prints in different forms meant as gift items. For example, canvas prints are quite popular in catching important moments such as your baby's firsts. A classic photo book never runs out of style, may it be a present for mother's day or a chronicle of your child's years growing up! Calendars are also available and never run out of style and are perfect gift items for almost anyone you could think of. If you need posters for advertising purposes, this service is also available.
As for other services typical of a photo printing shop, you could have the following done in any Walgreens branch, with some even doable online: DVD transfers, photo blogging assistance, magazine covers, scrapbook pages, and the like. They also have a wide assortment of products meant for various occasions such as weddings and birthdays. As such, getting a big tarpaulin as well as invitation cards for your kid's party, personalized address labels for your wedding, or even simple save the date cards would be a very easy task, with some even available for pick up the same day your order.
Why Choose Walgreens Photo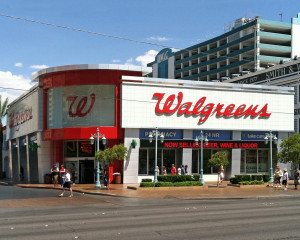 What makes Walgreens Photo more popular, though, would be its personalized services and products, which are true for many photo printing shops, although Walgreens goes the extra mile. Here, you could choose almost any kind of gift item such as key chains, mouse pads, clothing, glass, holiday ornaments, electronic gadgets, and the like, then have your photo printed on them. That is as personalized as you could ever get. All these, in addition to regular promotions and discounts for loyal customers make Walgreens Photo a good choice. It also helps that Walgreens Photo prices are competitive with its rivals to begin with.
To view more information about Walgreens Photo, visit their website.