Walmart, the number one retailer company in the United States founded by Sam Walton in July of 1962 in the small town of Rogers,...
Walmart, the number one retailer company in the United States founded by Sam Walton in July of 1962 in the small town of Rogers, Arkansas, has developed Walmart Photo services, alongside music downloads, in its continuing effort to provide the consumer public with top rate merchandise. Like your friendly neighborhood store, Walmart has come up with the innovative Photo Center which, like all Walmart subsidiary companies, offers friendly service, professional quality products, and their low Walmart photo prices. The company has also gone the ubiquitous online shopping circuit for over a million of their products by making them available on the internet.
Below are the latest Walmart photo prices.
size
price

Prices and Services

4" x 6" (Instant)
$0.29
4" x 6" (1 hour)
$0.29
5" x 7" (Instant)
$2.47
5" x 7" (1 hour)
$1.47
8" x 10" (Instant)
$4.74
8" x 10" (1 hour)
$2.84

Gifts

CD/DVD
$2.97
Mugs
$10.41
Mousepads
$7.96
Photo Canvas
$29.96
Blankets
$39.00
Photo Restoration
$29.96
4" x 8" Cards
$0.44
5" x 7" Cards
$0.75

To Find Wal Mart Near You
A Wide Selection of Products
Walmart's Photo Center has a wide selection of 15 products which can all have favorite photos, text or messages, logos, names, slogans, and taglines in a plethora of designs, shapes, patterns, and sizes. As of current date, these products include:
Quilts and blankets.
Jewelry and clothing.
Mugs.
Prints such as passport photos.
Calendars.
Ornaments.
Cases for tablets and cell phones.
Posters.
Office and home products such as mousepads and journals and coasters and plates, respectively.
Photo books.
Collage products.
Puzzles.
Wedding stationery.
Wall and canvas art.
Invitations and cards.
Walmart's home video transfers include from videotape and VHS to DVD, HD videos to Blu-Ray and DVD, movie films to DVD, home videos to DVD, and photos and slides to DVD.
The quality of photos created by Walmart's Photo Center is perhaps second to none when considering the overwhelming number of items that can possibly be printed on almost anything, from fleece blankets to wave necklaces.
The Privileges of Being a Walmart Card Holder
Depending on what item a photo is printed on, Walmart Photo Center offers a one hour or same-day delivery of the purchased merchandise. Their website at walmart.com lets a customer to either sign up or sign in and use that account to upload photos for use in personalizing products. An account also allows customers to save their information and preferences for faster and more secure ordering in the future.
Payments made for Walmart's merchandise are safely conducted by using the Walmart Credit Card and the Walmart Discover® Card which are both paid as statement credits. Both cards have the following benefits:
A quick cash advance up to a hundred dollars in increments of $20 whenever a purchase is made with the Walmart Discover® Card and a $60 quick cash advance in twenty dollar increments with the use of the Walmart Credit Card at any Walmart-owned registered in a Walmart store.
A discount of 5¢ a gallon when either card is used at any Walmart gas station, applicable to regular gas street price.
In addition, holders of the Walmart Discover® Card are eligible for cash back on net card purchases at 1%. The customer is issued a rebate check whenever an accruement of $10 in rewards is generated.
Some Walmart Photo Prices of Best Selling Items
For their top notch quality, here are some of Walmart's best selling products, all reasonably priced:
Photo collage 14 ounce mug in white coated stainless steel with sturdy liner in plastic, dishwasher safe, and fits in most cup holders of cars = $15.42.
Calendars in designs such as "Family Seasons," "Year in Review," "Fun and Festive," and "Vintage Americana" = prices starting from $9.96.
Fleece blankets with photo collage in two sizes – 50"x60" and 60"x80" – which can have up to 30 photos = $69.96.
Creating Your Own Keepsakes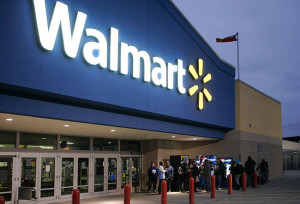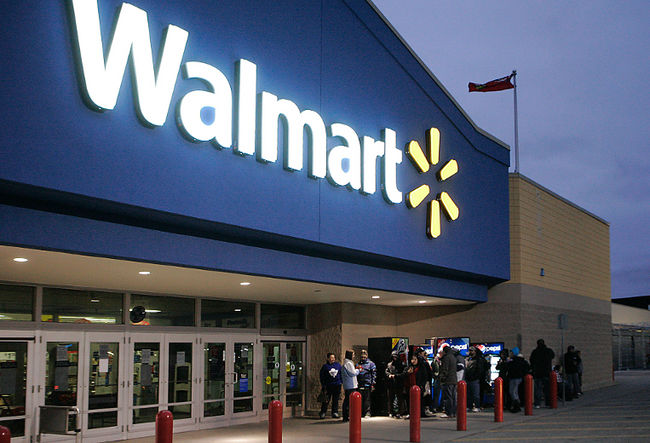 Nothing can be truer than a picture being worth a thousand words. And nothing could be more unique than having your favorite photographs on a wide array of products that can be given as gifts, souvenirs, and even as heirlooms. At Walmart Photo Center, customers are given the opportunity to create their very own keepsakes at reasonable prices, be it a 1st birthday candid shot on baby's first quilt or wedding photos on wave charm bracelets.
To view more information about Walmart Photo, visit their website.